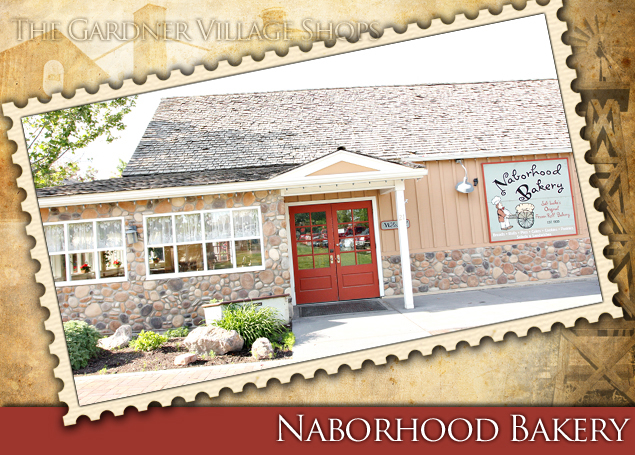 Come hungry to this press-your-nose-against-the window bakery. Sit down in Naborhood Bakery's charming eatery and dive into a handmade pot pie with chunks of chicken and veggies…think of your mom's chicken soup wrapped into a pie crust that melts in your mouth. Or enjoy a chicken salad sandwich between a flaky croissant roll at a picnic table outside at Naborhood Bakery at Gardner Village in West Jordan, Utah just outside Salt Lake City.

Order as many treats as you can carry: fresh apple and cherry turnovers, mini éclairs, a baklava pastry with nuts and pecans (like a miniature pecan pie), sugar cookies frosted in fun seasonal colors and shapes, snickerdoodles, macaroons and all your favorite cookies. Try the 7-layer meltaways, chewy brownies and a wonderful selection of bar cookies.

Take home a loaf of the world's best cinnamon bread, or pick up a package of Naborhood Bakery's famous frozen roll dough--butterflake, parkerhouse, and our show-stopping orange butterflake rolls. They'll fill your home with the sweet, yeasty scent of bakery breads.


Naborhood Bakery at Gardner Village
West Jordan, Utah
Phone - 801.566.8808
Click for More Information